Website Support Staff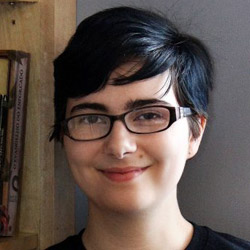 DJ Baker
DJ is a second-year Computational Media Major at the Georgia Institute of Technology. DJ is a Science Fiction Research Fellow, a campus radio host and board operator, and the host of the Sci-Fi Lab Podcast. DJ's teens were spent writing, performing, and making basic websites for fun. DJ is a writer, artist, web designer, organizer, researcher, and programmer in Python, Java, and Assembly.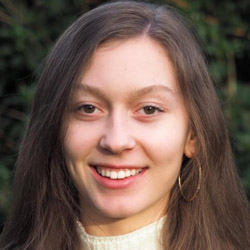 Yara Bauer
Yara Bauer is a third-year biomedical engineering major at the Georgia Institute of Technology who is minoring in science fiction studies. Her interest in science fiction not only led her to her minor but also to becoming Dr. Lisa Yaszek's research assistant. Yara chose to pursue a minor in science fiction because of her childhood love of reading and the versatility and uniqueness of the genre, believing that science fiction is a tool authors can use to inspire innovation and as a platform for social commentary on issues such as feminism. This is the first book for which she has been a contributing author.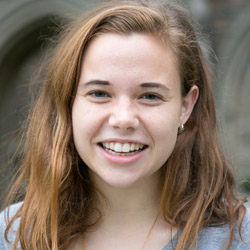 Caroline Fernelius
Caroline Fernelius studied English and American literature at Duke University, graduating in 2018. During her time as a student, Caroline worked as an editorial intern at Library of America and contributed to various campus publications, including The Archive and Cantos. When not perusing the poetry of Wallace Stevens or attempting to finish writing her play, Caroline enjoys studying Italian language and listening to true crime podcasts. She intends to pursue graduate studies soon and would like to one day be a professor.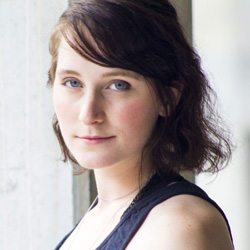 Miranda Fyfe
Originally from Virginia Beach, Miranda currently lives in Atlanta, where studies mechanical engineering at Georgia Tech. She is also earning a minor in industrial design, and after graduation plans to pursue a career in product design. In her free time, she enjoys being actively involved as an actor and scenic designer with the student-run theater on campus. She is also a passionate member of Art Matters, a group aimed at advocating for artistic opportunities and involvement on campus. She enjoys reading, performing improv comedy, and swimming. Her favorite piece of science fiction media is the comic book series Saga, written by Brian K. Vaughan and illustrated by Fiona Staples.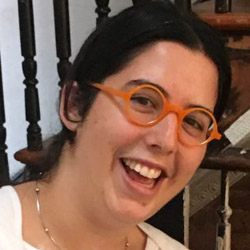 Mabel Taylor
Mabel will graduate from Barnard College in May of 2018 with a degree in American Studies. She mostly studies the literary and visual arts of the nineteenth and twentieth centuries. Her favorites are M.C. Richards and Emily Dickinson. She grew up in California and spent her childhood playing with chickens and cats. Now she lives in New York City where she enjoys seeing art and making pottery. She doesn't read very much science fiction, but she liked learning about these ladies. She hopes to keep reading and breathing after she graduates from college.
Cody Trawick
Cody Trawick is a software developer in Atlanta. A recent Georgia Tech alumnus, he spent most of his scarce free time in college as the Vice President of the Gamer's Guild—the board game club. During his last year of college, Cody joined The Sci Fi Lab, Georgia Tech's student-run science fiction radio show, to share his love of the genre and knowledge of the rules to Battlestar Galactica: The Board Game. He's an avid Dungeons and Dragons player, budding mixologist, and firm believer that Dark City is underrated.